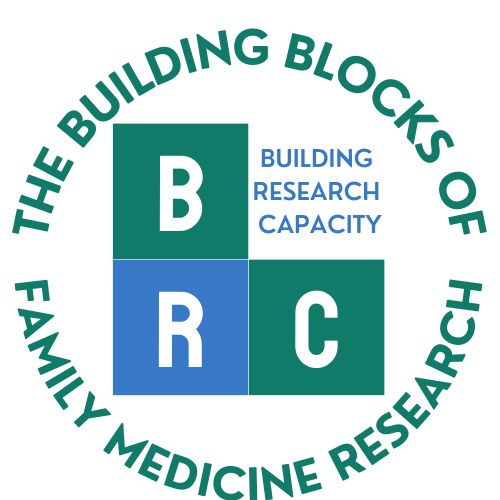 BRC APPLICATION IS CLOSED. 
Check back in Spring 2024 for details on the next call for applications. 
View the Current BRC Fellows and the Current BRC Faculty
View the BRC Fellowship Alumni here
Purpose of Fellowship
To equip individuals with the knowledge, leadership skills, mentorship, and peer support to develop and implement a strategic plan for building research capacity within their own programs, departments, or institutions.
Qualifications of fellows
Those who want to build research/scholarship in their institutions—which requires skills in leadership, research organization, and faculty development. Candidates have been asked to be a change agent for building their organization's capacity for producing scholarly activity. The fellow's organization should support development of that capability, including supporting the development of a strategic plan as a product of the BRC Fellowship. Fellows might be chairs, aspiring chairs, research directors, research change agents in a residency program, administrators or others charged with making change in the organization.
The Building Research Capacity (BRC) Fellowship has 3 aims:
Coaching: Provide coaching support to build research and scholarship capacity within a program or institution
Support: Develop a peer support/network among other individuals or teams trying to build research capacity
Strategic Planning: Create a strategic plan for research and scholarship within their home program/institution
Curriculum Overview
The following curricular elements will be emphasized throughout the fellowship

Leadership development
Research tools and skills

Fellows will be expected to:

Attend the NAPCRG annual meeting at the beginning of the fellowship (November)
Attend the NAPCRG annual meeting at the completion of the fellowship (November)
Participate in scheduled webinars
Produce required end products

Faculty will:

Provide coaching and support as fellows navigate through their fellowship year
Offer feedback to the BRC Fellowship Leadership Team regarding fellow progress and areas for program improvement
Evaluate the curricular products produced by fellows

End products

Vision statement for research/scholarship in their organization (department, program, institution)
3–5-year strategic plan for research/scholarship in their organization
Research capacity assessments
Stakeholder map
Progress summary data and narrative
Write a Leadership Philosophy identifying their leadership styles, strengths, and potential blind spots
Summative presentation at NAPCRG
Application Process
The application process for the fellows will begin May 15, 2023 and end July 31, 2023
Required documents include:

CV
Personal statement describing why this fellowship is important for the applicant and what is to be gained
Letter of recommendation from supervisor/chair, including intent to provide funding and protected time for the applicant
Tuition
The tuition is $7,500 and it includes:

NAPCRG Annual Meeting 2023 R

egistration and Membership

ADFM 2024 Annual Meeting Registration

NAPCRG Annual Meeting 2024 Registration and Membership

Monthly Webinars and Workshops